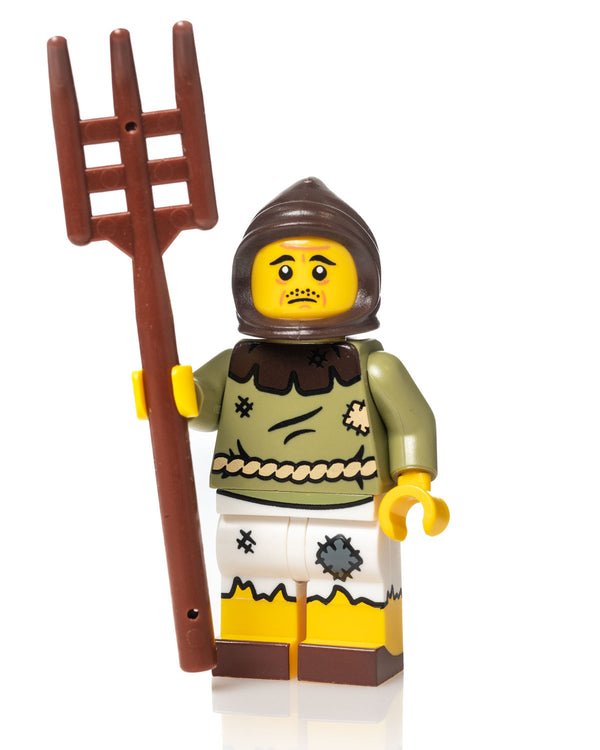 Tend the fields, don't revolt, and live a simple life like a good Peasant. Can't Pay your taxes? You sure complain a lot for someone with such a flammable house!
The Ktown Bricks Custom Pad Printed LEGO Medieval Peasant is tend to the fields of your kingdom. Keep the subjects of your LEGO castle fed!
Includes
- Custom Pad Printed Torso and Legs

- Custom Pad Printed Head
- LEGO Farmer's cowl
- LEGO Pitch fork
Our Friends at LEGO wanted us to remind you that,

This is not a LEGO Product. These are re-used LEGO elements that have been repackaged or altered from their original form. LEGO is a trademark of the LEGO Group, which does not sponsor, authorize or endorse this product. The LEGO Group is not liable for any loss, injury or damage arising from the use or misuse of this product.