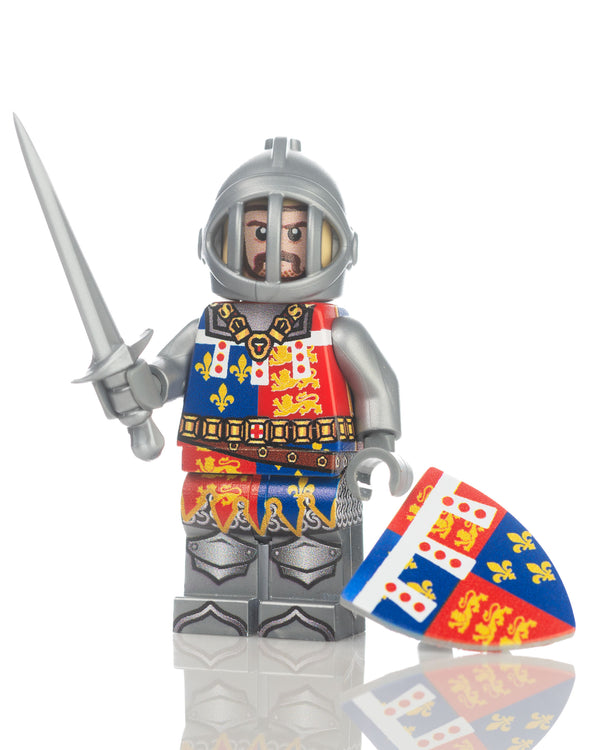 Edward, 2nd Duke of York
The famous Duke of York, Grandson of King Edward III and advisor to King Henry V,  fought in Henry V's French campaign, and fell during the battle of Agincourt.
Custom Printed on authentic LEGO pieces
Includes:
- Custom Printed Torso and Legs

- Custom Printed Head
- Custom Printed Shield
- LEGO Helmet
- Ktown Bricks Arming Sword
Our Friends at LEGO wanted us to remind you that,

This is not a LEGO Product. These are re-used LEGO elements that have been repackaged or altered from their original form. LEGO is a trademark of the LEGO Group, which does not sponsor, authorize or endorse this product. The LEGO Group is not liable for any loss, injury or damage arising from the use or misuse of this product.